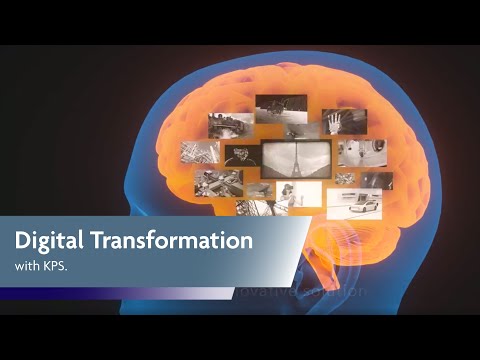 youtube.com/watch?v=1zZUnK3AZX0
20.06.2017
KPS helps put furniture retailer POCO on growth trajectory
SAP accounting system provides the basis for international growth
Munich, June 20, 2017. The furniture retailer POCO has migrated its accounting system to SAP in just eight months, thus establishing the basis for international expansion. The successful migration was carried out by KPS's transformation experts who, in cooperation with POCO specialists, implemented the new SAP accounting system and ensured the simultaneous changeover of all companies.
CUSTOMER EXPERIENCE
FROM FIRST LOOK TO LAST MILE
Market report Customer journey
Retailers have never known more about the consumer journey; how they research purchases; how they move between online and offline channels; their preferred delivery and return methods; what loyalty benefits they redeem most frequently. Yet, it has never been harder to retain customers.
Why is this?
Quote
"We were looking for a partner with process and in-depth retail expertise as well as a very efficient and fast implementation approach. This is where KPS convinced us."
René Sandführ, Member of the Managing Board, Lidl
Customer reference
Lidl opts for SAP for Retail powered by SAP HANA
Lidl went live with a new electronic merchandise management and information system based on SAP for Retail powered by SAP HANA at its Austrian stores in May 2015. The system roll out to other countries is now in full swing.
Leading in transformation
KPS: leading in business transformation consulting
KPS Rapid Transformation is synonymous with expertise, experience, and high speed when it comes to implementing transformation initiatives. Cost and complexity often mean that companies are reluctant to invest in processes and technologies. KPS makes complex transformation projects manageable, controllable, and rapidly implementable – through a winning combination of proven methodologies and experienced experts. KPS clients benefit faster from innovative new processes and technologies. 
Supply chain
Logistics platform optimizes processes
Globalization has brought lasting changes for retail. Today's retail companies cooperate with many suppliers and logistics services provider across the globe. This gives rise to complex networks in which a wide variety of information is exchanged and vast volumes of data are moved. A shared platform helps to manage the information flow professionally and steer data flows productively.
Customer reference
Omnichannel transformation at largest Danish retailer
Grocery retailing in Denmark and neighboring countries is undergoing radical change. With a workforce of 43,000, 1,400 stores, and 18 distribution centers in four countries, Dansk Supermarked (Salling, føtex, Bilka, and Netto) is Denmark's largest food/non-food retailer. The company faced the major task of transforming its entire business process and IT landscape.
Master data
Is Poor Data Quality Hindering Digital Transformation?
Data is the raw material of the 21st century. It is the foundation and driver of the digital transformation and forms the basis of value creation in our post-industrial economy. The more dependent we become on data, the more important the quality of this data becomes. As the volume of data available increases rapidly, the small subset of relatively constant data known as master data plays a special role.
Personalization
Customer lifecycle management
In the digital age, managing every customer from initial contact onward is a must. With the right processes, applications, and technologies, you can support your customers in every step they take and every decision they make. Engaging customers throughout the life cycle enhances their value, fosters long-term customer loyalty, and sustainably maximizes revenue.
Omnichannel
Fashion: the opportunities of digitization and verticalization
The fashion trade is the largest and fastest-growing segment in online retailing. In recent years, it has undergone fundamental structural change worldwide. Intense verticalization and the inexorable advance of online retailing have radically changed the competitive landscape.
Master data
Transparent product data throughout the life cycle
Shorter development times and the rising number of variants during product development are key success factors for the manufacturing industry. In omnichannel retailing, product transparency across all channels is a must. And the trend toward small-batch production and product personalization in webshops by consumers calls for maximum flexibility in product data management.
Industry 4.0
Digitization changes everything
KPS boasts sound expertise and outstanding customer references in the retail, consumer products, services, and manufacturing industries. 
Customer reference
dodenhof: shaping up for digitization in furniture retailing
Stationary furniture retailers are not immune to the growing pressure from pure players. Even large items of furniture, including entire living room sets, are now being sold online, assembled at home, and quickly and easily returned. The returns rate for furniture is between 3% and 10%. North German family business dodenhof decided to tackle the challenges of digitization head on.
KPS Rapid Transformation®
Bricks & Clicks
Physical stores, once thought defunct, are set to be a key part of the digital retail era. If retailers embrace this evolution, they can dramatically cut costs and turnaround times by working with a single, experienced partner.
Customer reference
Strategic purchasing at Arla
Payback in 1.3 years and savings in the multi-millions were persuasive arguments for Arla to implement a new, strategic sourcing platform. The world's seventh largest dairy enterprise has initiated a long-term process of transformation to enable the processing of its entire strategic agreements and all other purchases through a single end-to-end platform.
SAP Fashion Management
Made to measure: the new fashion software from SAP
Verticalization and digitization are transforming the apparel sector. The SAP Fashion Management application delivers central support for the entire value chain – with tightly integrated manufacturing and retail processes, built on the SAP HANA platform. To reap the full benefits of the application, you need experienced industry and omnichannel experts.