Customer reference
Deichmann: omnichannel business at Europe's largest shoe retailer
With 3,850 stores in 24 countries and around 38,000 employees, Deichmann is Europe's market leader in shoe retailing. Online business has also been growing strongly for a number of years. The family company Deichmann has long entrusted its consulting partner KPS with implementing its omnichannel strategy. 
07.12.2017
CHRIST achieves record orders on Black Friday
The jeweler CHRIST – record orders on Black Friday
Munich, December 7, 2017. The jeweler CHRIST achieved a new record level of orders on Black Friday.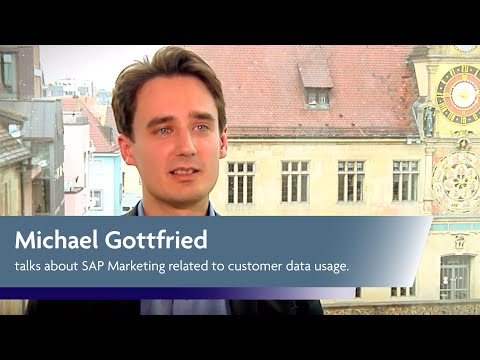 youtube.com/watch?v=KouedHuCMNY
CUSTOMER EXPERIENCE
FROM FIRST LOOK TO LAST MILE
Market report Customer journey
Retailers have never known more about the consumer journey; how they research purchases; how they move between online and offline channels; their preferred delivery and return methods; what loyalty benefits they redeem most frequently. Yet, it has never been harder to retain customers.
Why is this?
03.05.2017
Ochsner Sport focuses on mobile customers
Munich, May 03, 2017. The Swiss sports retailer Ochsner has completely revamped its online shop optimizing it for mobile users. The market leader for sports goods in Switzerland is systematically implementing its omnichannel strategy and providing its customers with a completely new online shopping experience. Ochsner Sport received support from KPS's digital experts.
23.03.2017
New shop puts Baldur-Garten on mobile business growth trajectory
Munich, 23. March 2017. Baldur-Garten, the plant retailer, has turned its online shopping platform into a new, responsive web-shop tailored to the more demanding user requirements of its customers. The specialist retailer based in Bensheim near Darmstadt is systematically implementing its mobile business strategy and is now providing over one million customers with a completely new online shopping experience. KPS's e-commerce experts designed and created the new website in just three months.
16.12.2016
KPS enables CHRIST to achieve record sales on Black Friday
Munich, Germany, December 16, 2016. Jewelry retailer Juwelier CHRIST has exceeded its Black Friday access forecasts by more than 50 percent. 
Master data
Is Poor Data Quality Hindering Digital Transformation?
Data is the raw material of the 21st century. It is the foundation and driver of the digital transformation and forms the basis of value creation in our post-industrial economy. The more dependent we become on data, the more important the quality of this data becomes. As the volume of data available increases rapidly, the small subset of relatively constant data known as master data plays a special role.
Personalization
Customer lifecycle management
In the digital age, managing every customer from initial contact onward is a must. With the right processes, applications, and technologies, you can support your customers in every step they take and every decision they make. Engaging customers throughout the life cycle enhances their value, fosters long-term customer loyalty, and sustainably maximizes revenue.
E-Commerce
Overview of our services
See for yourself the wide range of services that we offer for e-commerce and sustainably increasing success in the digital age.
Smart shopping
Mobile shopping basket boosts revenue
The use of mobile user devices has fueled growth in the online retail trade. This is a trend that webshop technology must adapt to. Processes are increasingly being implemented for various devices and users, and platforms are being realigned. This brings a host of advantages for all involved.
mobile first
Small screen, big impact
If you look around on the subway or in a cafe, you'll quickly see that ever more people are using the Internet to shop on the move via smartphone or tablet. Professional web design optimizes the look and feel of web content for different formats and devices. The starting point is the smartphone display.
Customer reference
Omnichannel for successful jewelry retailer CHRIST
CHRIST Juweliere und Uhrmacher is one of Germany's largest jewelry retailers, with more than 200 specialty stores. The company, which boasts a rich heritage, leverages an omnichannel approach to successfully link its stationary retail business with its online shop. Even service and repairs are offered via all channels.
E-Commerce
User experience (UX) and design
Successful interfaces that excite users and generate customer loyalty: As we see it, an online shop of a website shouldn't simply look good, it must be intuitive to use and simply fulfil its intended of task.
Product
SAP Hybris
We support you throughout your implementation
As an SAP Hybris Partner, the getit team of experts is happy to support you with your plans and projects.
E-Commerce
Strategy and design
The foundation for success: When it comes to developing your long-term e-commerce strategy, we focus firmly on your requirements and goals.