Customer reference
Deichmann: omnichannel business at Europe's largest shoe retailer
With 3,850 stores in 24 countries and around 38,000 employees, Deichmann is Europe's market leader in shoe retailing. Online business has also been growing strongly for a number of years. The family company Deichmann has long entrusted its consulting partner KPS with implementing its omnichannel strategy. 
Digital transformation
KPS iFurniture: Innovation through digitalization
Future-oriented technology in the omnichannel
Digitalization is in full swing in the furniture retail sector too, where retailers face growing pressure from pure online players. KPS developed a method to bring the retail system into the digital area.
CUSTOMER EXPERIENCE
FROM FIRST LOOK TO LAST MILE
Market report Customer journey
Retailers have never known more about the consumer journey; how they research purchases; how they move between online and offline channels; their preferred delivery and return methods; what loyalty benefits they redeem most frequently. Yet, it has never been harder to retain customers.
Why is this?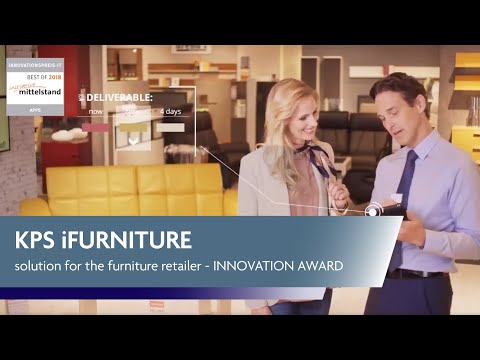 youtube.com/watch?v=zt8EiBzszKI
Customer reference
Lidl opts for SAP for Retail powered by SAP HANA
Lidl went live with a new electronic merchandise management and information system based on SAP for Retail powered by SAP HANA at its Austrian stores in May 2015. The system roll out to other countries is now in full swing.
Quote
"We went with KPS because we needed active, experienced consultants that have what it takes to move a project like this."
Erik Büschlepp, Head of IT-Systems Divison, Lidl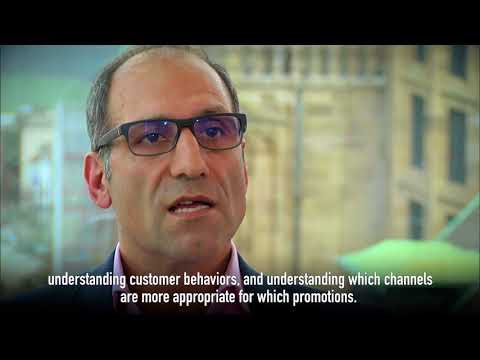 youtube.com/watch?v=GlzA_YmYIYk
Customer reference
Omnichannel transformation at largest Danish retailer
Grocery retailing in Denmark and neighboring countries is undergoing radical change. With a workforce of 43,000, 1,400 stores, and 18 distribution centers in four countries, Dansk Supermarked (Salling, føtex, Bilka, and Netto) is Denmark's largest food/non-food retailer. The company faced the major task of transforming its entire business process and IT landscape.
Leading in transformation
Industry focus delivers innovative solutions
What sets the best apart from the rest? Companies that succeed concentrate on the capabilities that differentiate them from the competition and give them their competitive edge. This also applies to business processes and the deployment of technologies. And to their consulting partners.
Digitization
"Competition in the future will come down to which player has the more innovative solution. Pursuing an enterprise-wide digital transformation and omnichannel strategy is the key to mastering today's most complex challenges: personalization and enterprise management in real-time."
Michael Tsifidaris, Founder and Chairman KPS AG
Omnichannel
Fashion: the opportunities of digitization and verticalization
The fashion trade is the largest and fastest-growing segment in online retailing. In recent years, it has undergone fundamental structural change worldwide. Intense verticalization and the inexorable advance of online retailing have radically changed the competitive landscape.
Consumer products
Growing focus on consumers
Consumers' rapidly changing preferences and their use of mobile technologies and social networks are compelling companies to take a holistic approach to their consumers. 
Grocery retailing
Emotionalization and efficiency optimization
Food is essential for life. That's why people have had a deep emotional bond with it since time immemorial. But over the decades, this relationship has gradually given way to considerations of efficiency, optimized logistics, and price. Emotionalizing stores and assortments, and increasing customer loyalty by using a tailored omnichannel model for grocery retailing offer potential for growth.
Quote
"We chose KPS for their in-depth industry and SAP Fashion solution experience as well as their very solid customer reference base."
Nelson Bastos, CIO, Delvaux
Industry 4.0
Digitization changes everything
KPS boasts sound expertise and outstanding customer references in the retail, consumer products, services, and manufacturing industries. 
Customer reference
dodenhof: shaping up for digitization in furniture retailing
Stationary furniture retailers are not immune to the growing pressure from pure players. Even large items of furniture, including entire living room sets, are now being sold online, assembled at home, and quickly and easily returned. The returns rate for furniture is between 3% and 10%. North German family business dodenhof decided to tackle the challenges of digitization head on.
Customer reference
Omnichannel for electronics stores
Dealer portal with SAP Hybris B2B Commerce: Any retail company that wants to compete in today's market must aim to provide customers with a seamless shopping experience for customers. Implementing an omnichannel strategy means enabling cross-channel interaction – whether digitally, in a call center, or in-store. KPS integrated all the channels for a group of electronics stores.