Omnichannel
It's personal – across all channels
People who shop in every channel spend more. Omnichannel consumers use all available sales channels – brick-and-mortar stores, catalogs, webshops, and call centers, in the store, at home, at the workplace, and on the move. While these consumers tend to have greater brand allegiance, they demand more of the brand and expect consistency across all channels. As customers, they want retailers to give them preferential treatment and engage with them on a personal level.
Interview Leonardo Musso
"We aim to establish ourselves as a top player in Europe"
Leonardo Musso, CEO, KPS AG
The editorial team at www.4investors.de obtained an exclusive interview with one of the main shareholders, Executive Board member Leonardo Musso, on the restructuring transaction, current business performance and the goal of index admission: "The priority was securing first-class investors."
Event
LogiMAT 2018
March 13 to 15, 2018, Stuttgart
LogiMAT, an international trade fair for intralogistics solutions and process management, sets new standards as the largest annual intralogistics exhibition held in Europe. It is the leading international trade fair in this field providing a complete market overview and expert knowledge transfer.
Event
Technology never sleeps – KPS at the EUROCIS
February 27 to March 1, 2018, Düsseldorf
Technological progress never stops because curious and creative minds are always producing innovation. As the people of the early 21st century, we are experiencing the fourth industrial revolution right now which will result in far-reaching changes in all areas of our lives.
Event
NRF – Fashion Networking Dinner
15 January 2018, New York
Big names. Big ideas. Big show. NRF 2018 brings the retail community together to provide a tangible experience of the latest trends, technologies and solutions. The Retail Big Show attracts the leading innovation drivers from retail, technology and business. This is an ideal venue to take a look at the future.
Insiderinformation
Announcement of insider information pursuant to Article 17 of the Regulation (EC) Nr. 596/2014
Thursday, January 18, 2018
KPS AG: Prolongation of the appointment of Mr. Leonardo Musso as member of the management board (Vorstand) until the end of December 31, 2021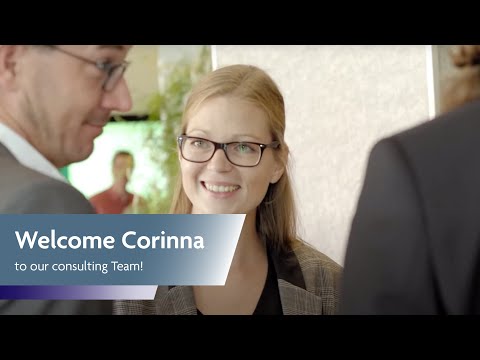 youtube.com/watch?v=TSxICK1Oaeg
Insiderinformation
Publication of insider information pursuant to Article 17 Market Abuse Regulation (MAR)
Wednesday, December 14, 2017
KPS AG: Acquisition of all shares in INFRONT Consulting & Management GmbH
07.12.2017
CHRIST achieves record orders on Black Friday
The jeweler CHRIST – record orders on Black Friday
Munich, December 7, 2017. The jeweler CHRIST achieved a new record level of orders on Black Friday.
SAP CLOUD
Make Procurement awesome with SAP Ariba and KPS
SAP Ariba is the World's leading provider of extension portfolio of procurement solutions in the cloud. It integrates the entire buying process across the organization, removes complexity and allows buyers and suppliers to manage everything from contracts to payments all in one place.
06.11.2017
Digital eco-systems for smart cooperation
Munich, 06. November 2017 - From interconnected smart home solutions, which send an SMS if smoke is detected, to e-mobility charging stations, innogy SE provides a wide range of services for life in the smart city.
06.11.2017
Smart services for the retail sector
Munich, 06. November 2017 - Stefan Metzger, a partner at KPS AG who is responsible for business consulting in the digital segment, explains in an interview with TREND REPORT how retailers with cleverly devised omni-channel solutions and smart services can enhance customer loyalty in a targeted and efficient way.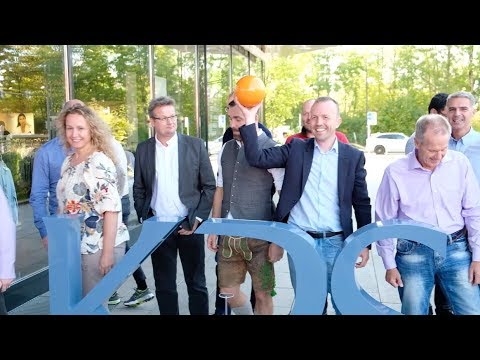 youtube.com/watch?v=VI2uzx6wPEA
Training
SAP Transportation Management Bootcamp
As part of our KPS Academy training series, we are currently running an interactive bootcamp on SAP Transportation Management.
Milestones
The history of KPS
An overview of the milestones and the success story of KPS. Beginning with the foundation in 2000, today KPS has developed into a Europe-wide company with 750 consultants.
SAP CLOUD
KPS, your trusted partner for Concur Travel & Expense Management
SAP Concur is the world's leading provider of mobile integrated travel and expense management services. Whether you use Concur on the web on your laptop or the Concur App on your mobile devices such as smartphone or tablet, the cloud-based solution delivers an effortless experience for employees and provides total transparency in spending.
04.09.2017
Work on KPS's new company building in PHOENIX SEE gets under way
KPS doubles its office space in Dortmund
Ullrich Sierau, the mayor of Dortmund, attended the official topping-out ceremony on September 1, 2017 for the "Kontor am Kai" project, together with Michael Tsifidaris, the founder and Chairman of the Supervisory Board of KPS AG and Michael Freundlieb, CEO of the Freundlieb construction company.