Download
Omnichannel strategies for future-oriented retail
Dr. André Claassen in »Manual: future-oriented retail«
The fact that only 17,000 clothing retailers have survived from the 52,000 in business at the start of the millennium illustrates the dramatic nature of the change.
youtube.com/watch?v=7bQj_8C6cKM
Event
SAP Customer Experience Day 2018
24th of July 2018, Munich
The IndustryForum Retail event explores customer journeys at a deeper level, combining online and offline environments. Book your slot in advance to meet our experts who'll help you to find the ideal solutions for the right budget.
24.05.2018
KPS ranked amongst the top 10 management consultancies in Germany
Lünendonk list 2018
Munich, May 24, 2018. KPS AG was once again ranked amongst the 10 largest management consultancies in Germany this year. The leading transformation partner for digitalization projects lies in 6th place in the recently published ranking produced by Lünendonk®, the market research company.
23.05.2018
KPS climbs to 7th place in the ranking of e-commerce agencies
Internet agency ranking 2018
Munich, May 23, 2018. KPS has achieved 7th place in the latest ranking of the e-commerce agencies generating the highest revenues. This saw the consultancy firm, which specializes in transformation projects, climb one place compared to last year. The ranking compiled by the "Bundesverband Digitale Wirtschaft e.V." (German Digital Economy Association) is the annual barometer of the German internet agency sector.
07.05.2018
KPS AG's iFURNITURE for furniture retailers named one of the best apps
Best of at the INNOVATIONPREIS-IT 2018
Munich, May 07, 2018. The iFURNITURE order cockpit from KPS AG, a leading transformation partner for companies, has made it onto the INNOVATIONSPREIS-IT 2018 list of best apps. The B2B app for furniture retailers impressed with its highly efficient customer order picking and integrated merchandise management. It provides real-time information on the range, products, storage status and delivery dates. KPS adapts the standard app to company-specific processes and strategies and also integrates existing third-party solutions on request.
23.04.2018
KPS and Infront once again receive Germany's "best consultancy" awards
"Best list" of brand eins and statista
Munich, April 23, 2018. For the fifth consecutive time, the business magazine brand eins – together with the statistical portal statista – have determined Germany's best consultancies. KPS AG and Infront Consulting & Management GmbH, the strategic consultancy which belongs to the Group, once again received awards. Over 3,200 consultants and customers took part in Germany's largest consulting survey.
Interview Leonardo Musso
"We aim to establish ourselves as a top player in Europe"
Leonardo Musso, CEO, KPS AG
The editorial team at www.4investors.de obtained an exclusive interview with one of the main shareholders, Executive Board member Leonardo Musso, on the restructuring transaction, current business performance and the goal of index admission: "The priority was securing first-class investors."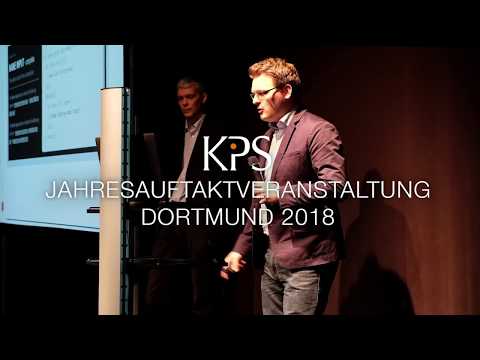 youtube.com/watch?v=3_emN11qOe0
12.02.2018
Envoy Digital Ltd. becomes part of KPS AG
London/Munich, 12 February 2018 – KPS AG (WKN: A1A6V4 / ISIN: DE000A1A6V48), the European market leader in digital transformation for retail, takes over Envoy Digital Limited, one of the leading agencies for omnichannel e-commerce in the United Kingdom.  The takeover continues the international expansion strategy of KPS AG and extends its leading market position as a consultant for digital transformation in Europe.
31.01.2018
KPS AG publishes Annual Report 2016/2017 – Dynamic growth outperforms competition
Unterföhring/Munich, 31 January 2018 – KPS AG publishes its Annual Report for 2016/2017 today along with information about the forecast for 2017/2018. Group sales increase in the business year 2016/2017 to 160.3 million euros (previous year: 144.9 million euros). Group EBIT goes up to 24.8 million euros (previous year: 22.3 million euros). The equity ratio is 64.3 % (previous year: 61.4 %). Dividend proposal per share goes up by 6 % to 35 eurocents (previous year: 33 eurocents).
29.01.2018
KPS appointed first SAP Concur Customer Implementation Partner Nordics
SAP Concur announced first mover as CIP for the T&E cloud solution
Munich, January 29, 2018. SAP selected KPS as the first Customer Implementation Partner (CIP) authorized to sell and implement SAP Concur Solutions in the Nordics. The first mover and SAP strive for a seamless and efficient collaboration. Customers already using SAP benefit from a standardized integration best practice package reducing runtime and cost.
Dr. Michael Mirz Special report on the "retail" sector
The digitalized customer journey becomes reality
Retailers have never known as much about the customer journey as they do today – how buyers make purchase decisions, what patterns they follow when switching between online and offline channels, which dispatch and returns methods they prefer or which loyalty schemes they use most often. Despite all of this, it has never been so challenging to achieve customer loyalty. Why is that?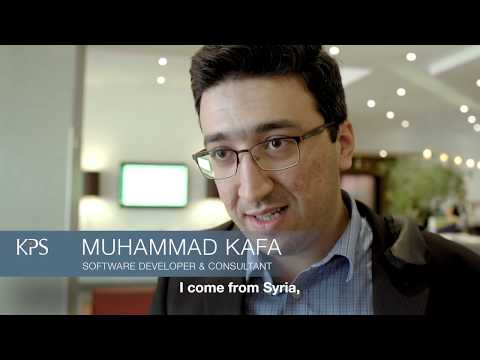 youtube.com/watch?v=D0rNGCsVUxA
Insiderinformation
Publication of insider information pursuant to Article 17 Market Abuse Regulation (MAR)
Wednesday, December 14, 2017
KPS AG: Acquisition of all shares in INFRONT Consulting & Management GmbH
07.12.2017
CHRIST achieves record orders on Black Friday
The jeweler CHRIST – record orders on Black Friday
Munich, December 7, 2017. The jeweler CHRIST achieved a new record level of orders on Black Friday.