04.07.2018
E-government project with KPS – new online shop for geo-data of the Federal State of Hessen
The Federal State of Hessen goes live with "Inspiration 2018"
Munich, July 4, 2018. At the start of the year, the Federal State of Hessen, represented by the Hessen Office of Ground Management and Geo-Information, completely revamped its website that provides geo-data. KPS – the management consultancy specialized in transformation projects – migrated the data, in cooperation with Ubisense, to a new e-commerce solution. Both private and business customers as well as administrative staff are benefiting from the new "INSPIRATION 2018" website thanks to technical and functional improvements and significantly enhanced performance.
02.07.2018
KPS is amongst the TOP 100 innovation leaders in 2018
TOP 100 award
Munich, July 2, 2018. The TOP 100 competition presented awards to the most innovative German small and medium-sized companies for the 25th time. KPS AG was named amongst these innovation leaders this year. The management consultancy is an essential partner in digital transformation and process optimization.
KPS RT4.0
KPS Rapid Transformation – up to 50% faster
Lars Radoor Sørensen, COO PUMA: The waterfall approach doesn't work. KPS Rapid Transformation reduces complexity and helps you achieve your goals faster. Speed is a crucial factor in today's markets.
23.04.2018
KPS and Infront once again receive Germany's "best consultancy" awards
"Best list" of brand eins and statista
Munich, April 23, 2018. For the fifth consecutive time, the business magazine brand eins – together with the statistical portal statista – have determined Germany's best consultancies. KPS AG and Infront Consulting & Management GmbH, the strategic consultancy which belongs to the Group, once again received awards. Over 3,200 consultants and customers took part in Germany's largest consulting survey.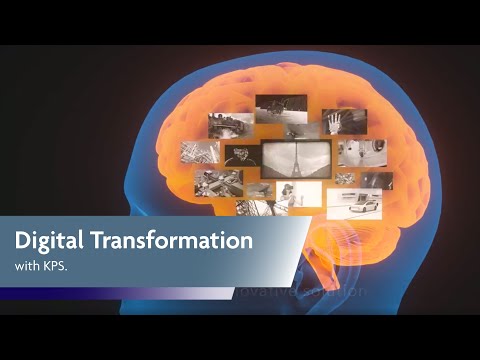 youtube.com/watch?v=1zZUnK3AZX0
24.05.2018
KPS ranked amongst the top 10 management consultancies in Germany
Lünendonk list 2018
Munich, May 24, 2018. KPS AG was once again ranked amongst the 10 largest management consultancies in Germany this year. The leading transformation partner for digitalization projects lies in 6th place in the recently published ranking produced by Lünendonk®, the market research company.
Event
SAP Customer Experience Day 2018
24th of July 2018, Munich
The IndustryForum Retail event explores customer journeys at a deeper level, combining online and offline environments. Book your slot in advance to meet our experts who'll help you to find the ideal solutions for the right budget.
23.05.2018
KPS climbs to 7th place in the ranking of e-commerce agencies
Internet agency ranking 2018
Munich, May 23, 2018. KPS has achieved 7th place in the latest ranking of the e-commerce agencies generating the highest revenues. This saw the consultancy firm, which specializes in transformation projects, climb one place compared to last year. The ranking compiled by the "Bundesverband Digitale Wirtschaft e.V." (German Digital Economy Association) is the annual barometer of the German internet agency sector.
Quote
"KPS has excellent references. The combination of the experienced consultants and the KPS Rapid Transformation method is unique."
Alan Jensen, CIO Dansk, Supermarked
07.05.2018
KPS AG's iFURNITURE for furniture retailers named one of the best apps
Best of at the INNOVATIONPREIS-IT 2018
Munich, May 07, 2018. The iFURNITURE order cockpit from KPS AG, a leading transformation partner for companies, has made it onto the INNOVATIONSPREIS-IT 2018 list of best apps. The B2B app for furniture retailers impressed with its highly efficient customer order picking and integrated merchandise management. It provides real-time information on the range, products, storage status and delivery dates. KPS adapts the standard app to company-specific processes and strategies and also integrates existing third-party solutions on request.
Download
Omnichannel strategies for future-oriented retail
Dr. André Claassen in »Manual: future-oriented retail«
The fact that only 17,000 clothing retailers have survived from the 52,000 in business at the start of the millennium illustrates the dramatic nature of the change.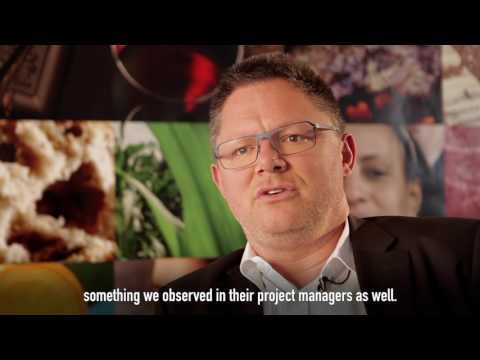 youtube.com/watch?v=8BRAMKS3J-g
Milestones
The history of KPS
An overview of the milestones and the success story of KPS. Beginning with the foundation in 2000, today KPS has developed into a Europe-wide company with 750 consultants.
At a glance
Europe's leading management consultancy for the retail sector
We help our clients introduce innovative new strategies and processes faster and more efficiently, securing their long-term competitive edge.
Customer reference
Deichmann: omnichannel business at Europe's largest shoe retailer
With 3,850 stores in 24 countries and around 38,000 employees, Deichmann is Europe's market leader in shoe retailing. Online business has also been growing strongly for a number of years. The family company Deichmann has long entrusted its consulting partner KPS with implementing its omnichannel strategy. 
youtube.com/watch?v=7bQj_8C6cKM
Interview Leonardo Musso
"We aim to establish ourselves as a top player in Europe"
Leonardo Musso, CEO, KPS AG
The editorial team at www.4investors.de obtained an exclusive interview with one of the main shareholders, Executive Board member Leonardo Musso, on the restructuring transaction, current business performance and the goal of index admission: "The priority was securing first-class investors."