CUSTOMER EXPERIENCE
FROM FIRST LOOK TO LAST MILE
Market report Customer journey
Retailers have never known more about the consumer journey; how they research purchases; how they move between online and offline channels; their preferred delivery and return methods; what loyalty benefits they redeem most frequently. Yet, it has never been harder to retain customers.
Why is this?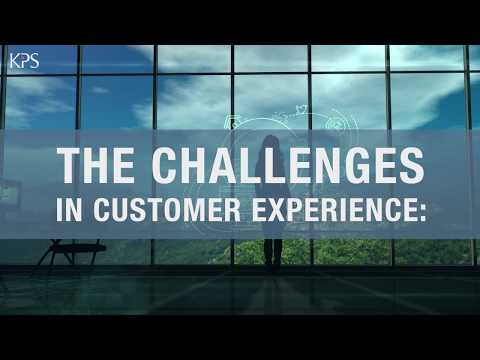 youtube.com/watch?v=wOM4-T27w-Y
02.07.2018
KPS is amongst the TOP 100 innovation leaders in 2018
TOP 100 award
Munich, July 2, 2018. The TOP 100 competition presented awards to the most innovative German small and medium-sized companies for the 25th time. KPS AG was named amongst these innovation leaders this year. The management consultancy is an essential partner in digital transformation and process optimization.
Partnership
KPS and SAP: combined expertise for our clients
KPS is an SAP Gold Partner, SAP Service and Channel Partner, and one of the few SAP Hybris Platinum Partners in the world. As a long-standing SAP Partner, KPS boasts outstanding references and extensive experience with SAP solutions – especially in retailing and e-commerce, as well as digital customer management and marketing.
Master data
Is Poor Data Quality Hindering Digital Transformation?
Data is the raw material of the 21st century. It is the foundation and driver of the digital transformation and forms the basis of value creation in our post-industrial economy. The more dependent we become on data, the more important the quality of this data becomes. As the volume of data available increases rapidly, the small subset of relatively constant data known as master data plays a special role.
Customer reference
Strategic purchasing at Arla
Payback in 1.3 years and savings in the multi-millions were persuasive arguments for Arla to implement a new, strategic sourcing platform. The world's seventh largest dairy enterprise has initiated a long-term process of transformation to enable the processing of its entire strategic agreements and all other purchases through a single end-to-end platform.
Customer reference
Targeted customer campaigns boost revenue
Web-based planning system manages campaigns in grocery retailing: The protagonists in grocery retailing are embroiled in tough competition. Attractive campaigns help to tie existing customers more closely to a retailer and to attract new ones. Detailed planning that takes different benchmark figures into account is a must for a successful campaign. KPS created a customized end-to-end planning system for the SPAR group's campaigns.