25.07.2016
BAVARIA'S BEST 50 - Minister of Economic Affairs Aigner Honors KPS
Munich, Germany; July 25, 2016. Management consulting firm KPS is among the fastest growing, owner-managed small- and medium-sized businesses in Bavaria. The company was named one of BAVARIA'S BEST 50 by Minister of Economic Affairs Ilse Aigner.
Interview Leonardo Musso
"We aim to establish ourselves as a top player in Europe"
Leonardo Musso, CEO, KPS AG
The editorial team at www.4investors.de obtained an exclusive interview with one of the main shareholders, Executive Board member Leonardo Musso, on the restructuring transaction, current business performance and the goal of index admission: "The priority was securing first-class investors."
Event
LogiMAT 2018
March 13 to 15, 2018, Stuttgart
LogiMAT, an international trade fair for intralogistics solutions and process management, sets new standards as the largest annual intralogistics exhibition held in Europe. It is the leading international trade fair in this field providing a complete market overview and expert knowledge transfer.
Event
Technology never sleeps – KPS auf der EUROCIS
February 27 to March 1, 2018, Düsseldorf
Technological progress never stops because curious and creative minds are always producing innovation. As the people of the early 21st century, we are experiencing the fourth industrial revolution right now which will result in far-reaching changes in all areas of our lives.
Event
NRF – Fashion Networking Dinner
15. januar 2018, New York
Store navne. Store idéer. Stort show. NRF 2018 samler detailhandlens community for at præsentere det for de nyeste trends, teknologier og løsninger. Retail Big Showet tiltrækker de mest innovative drivkræfter inden for detailhandel, teknologi og økonomi og er en god lejlighed til at kaste et blik ud i fremtiden.
Insiderinformation
Announcement of insider information pursuant to Article 17 of the Regulation (EC) Nr. 596/2014
Thursday, January 18, 2018
KPS AG: Prolongation of the appointment of Mr. Leonardo Musso as member of the management board (Vorstand) until the end of December 31, 2021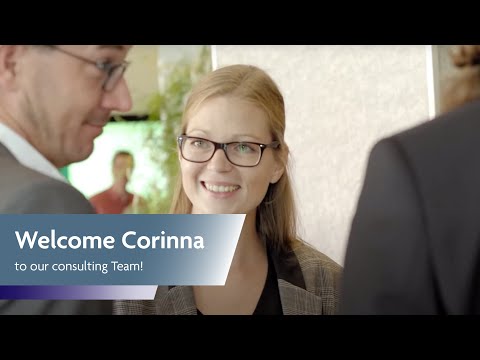 youtube.com/watch?v=TSxICK1Oaeg
Insiderinformation
Publication of insider information pursuant to Article 17 Market Abuse Regulation (MAR)
Wednesday, December 14, 2017
KPS AG: Acquisition of all shares in INFRONT Consulting & Management GmbH
07.12.2017
CHRIST med rekordstort antal bestillinger på black friday
Juveler CHRIST: Bestillingsrekord på black friday
München, 7. december 2017. Den tyske juveler- og urmagerkæde CHRIST oplevede på dette års black friday en ny rekord i antallet af bestillinger.  
SAP CLOUD
Sænk omkostningerne og øg overskuddet med strategisk indkøb.
Store muligheder med SAP Ariba - en cloud-baseret indkøbsplatform. Strømlin indkøbsprocesserne, minimer dine risici og optimer omkostningsstyringen med workflows, der effektivt understøtter samarbejdet med dine leverandører.
06.11.2017
Digitale økosystemer for et smart samarbejde
München, 06. November 2017 - innogy SE tilbyder diverse tjenester til livet i en smart city - alt lige fra internetopkoblede smarthome-løsninger, der for eksempel sender en sms i tilfælde af røgudvikling, til ladeaggregater til eldrevne køretøjer.
06.11.2017
Smartservices til handlen
München, 06. November 2017 - Stefan Metzger, der er en af KPS AG's partnere og ansvarlig for virksomhedsrådgivning på det digitale område, forklarer i en samtale med TREND REPORT redaktionen, hvordan man i handlen med gennemtænkte omnichannel-løsninger og smartservices målrettet og effektivt kan intensivere kundebindingen.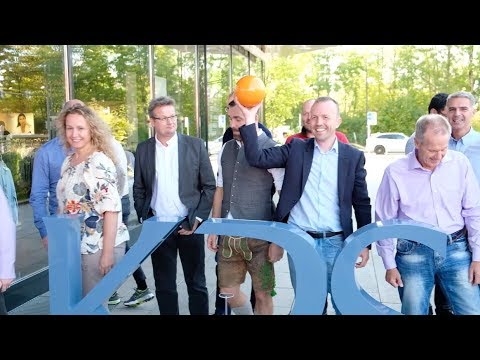 youtube.com/watch?v=VI2uzx6wPEA
Training
SAP Transportation Management Bootcamp
As part of our KPS Academy training series, we are currently running an interactive bootcamp on SAP Transportation Management.
SAP CLOUD
KPS, din erfarne partner til Concur Travel & Expense Management
SAP Concur er verdens førende leverandør af fuldt integrerede Travel & Expense Management services. Uanset, om man anvender SAP Concur via en browser på en laptop eller benytter sig af apps på sine mobile enheder, leverer den Cloud-baserede løsning en brugervenlig oplevelse for medarbejderne og fuld gennemsigtighed i rejseomkostningerne.
04.09.2017
Opførelsen af KPS' nye firmabygning ved PHOENIX-søen skudt i gang
KPS fordobler sit kontorareal i Dortmund
Dortmunds overborgmester, Ullrich Sierau, deltog den 1. september 2017 i festlighederne i anledning af det første spadestik til projektet Kontor am Kai sammen med Michael Tsifidaris, KPS AG's grundlægger og bestyrelsesformand, samt Michael Freundlieb, der er direktør for entreprenørfirmaet Freundlieb.
11.08.2017
KPS continues successful growth in the 3rd quarter of 2016/2017
Unterföhring/Munich, 11 August 2017 – KPS AG successfully continued its growth in the 3rd quarter of 2016/2017. As a result of the ongoing internationalization of its business model, Group sales increased by 3.4 percent compared to the same quarter of the previous year to 39.7 million euros (Q3 2015/2016: 38.4 million euros).