Kundereference
Omnichannel-strategi til elektronikkæde
Forhandlerportal med SAP Hybris B2B: Kunderne skal have en problemfri indkøbsoplevelse – det må være målet for enhver handelsvirksomhed, hvis man vil klare sig på markedet i dag. At indføre en omnichannel-strategi betyder, at det bliver muligt at interagere på tværs af salgskanalerne – digitalt, pr. telefon og i butikken. KPS har koblet alle kanaler sammen for en kæde af elektronikbutikker.
23.04.2018
KPS AG's iFURNITURE til møbelhandlere blandt de bedste apps
BEST OF – Tyske INNOVATIONSPREIS-IT 2018
München, 07. maj 2018. iFURNITURE-appen fra KPS AG, et konsulenthus, der hjælper virksomheder med at gennemføre it-transformationer, har klaret sig ind på best of-listen over apps hædret med den tyske INNOVATIONSPREIS-IT 2018. B2B-appen, der er udviklet til møbelhandlere, imponerede med en effektiv varesammensætning til kunderne og en integreret varehåndtering. Appen giver blandt andet realtidsoplysninger om sortiment, produkter, lagerbeholdning og forsendelsesdata. KPS tilpasser standard-appen til møbelvirksomhedens individuelle processer og strategier og integrerer efter ønske også eksisterende løsninger fra tredjemand.
23.04.2018
KPS og Infront på ny udråbt til Tysklands "bedste konsulenter"
Toplisten fra brand eins og statista
München, 23. april 2018. Sammen med den tyske statistikportal statista har det tyske finanstidsskrift brand eins for femte gang i træk kåret Tysklands bedste konsulentvirksomheder. KPS AG samt Infront Consulting & Management GmbH - et strategirådgivningsfirma, der tilhører samme koncern - er atter med på listen. Mere end 3.200 rådgivere og kunder har deltaget i det, der er Tysklands største spørgeundersøgelse af consultingbranchen.
Interview Leonardo Musso
"We aim to establish ourselves as a top player in Europe"
Leonardo Musso, CEO, KPS AG
The editorial team at www.4investors.de obtained an exclusive interview with one of the main shareholders, Executive Board member Leonardo Musso, on the restructuring transaction, current business performance and the goal of index admission: "The priority was securing first-class investors."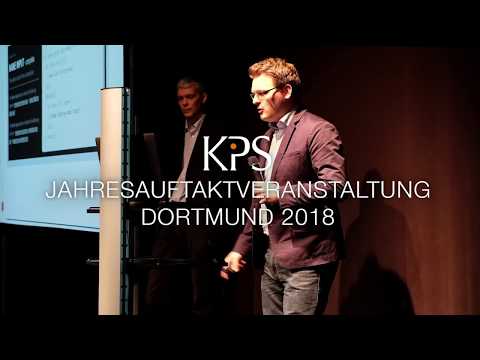 youtube.com/watch?v=3_emN11qOe0
Event
SAP Forum for Retail
May 3 and 4, 2018, Wiesbaden
Communications, marketing and digital managers will meet to discuss the digital innovation process. The event will focus on how companies can improve their positioning in the digital world. Presentations and workshops will cover exciting topics and provide the opportunity for the exchange of experience on many digital issues.
INNOVATION – DIGITAL – EXPERIENCE – EVENT
Exchange of experience and networking beyond company and departmental boundaries! A wide spectrum of topics and exchange of experiences at the highest level awaits you at #IDEE 2018. Discuss the opportunities and challenges presented by digital business in a digital world using examples of successful business cases.
Event
Digital Transformation
June 6, 2018, Zaandam
At the "Digital Transformation" event in Zaandam, you'll meet management from the fields of IT, business transformation, digital marketing and innovation. Enlightening presentations from first-rate speakers on the topic of digital transformation will provide even greater impetus for digital transformation at your company!
Event
IndustryForum Retail
June 12th and 13th, 2018, Zwolle
The IndustryForum Retail event explores customer journeys at a deeper level, combining online and offline environments. Book your slot in advance to meet our experts who'll help you to find the ideal solutions for the right budget.
12.02.2018
Envoy Digital Ltd. becomes part of KPS AG
London/Munich, 12 February 2018 – KPS AG (WKN: A1A6V4 / ISIN: DE000A1A6V48), the European market leader in digital transformation for retail, takes over Envoy Digital Limited, one of the leading agencies for omnichannel e-commerce in the United Kingdom.  The takeover continues the international expansion strategy of KPS AG and extends its leading market position as a consultant for digital transformation in Europe.
31.01.2018
KPS AG publishes Annual Report 2016/2017 – Dynamic growth outperforms competition
Unterföhring/Munich, 31 January 2018 – KPS AG publishes its Annual Report for 2016/2017 today along with information about the forecast for 2017/2018. Group sales increase in the business year 2016/2017 to 160.3 million euros (previous year: 144.9 million euros). Group EBIT goes up to 24.8 million euros (previous year: 22.3 million euros). The equity ratio is 64.3 % (previous year: 61.4 %). Dividend proposal per share goes up by 6 % to 35 eurocents (previous year: 33 eurocents).
29.01.2018
KPS appointed first SAP Concur Customer Implementation Partner Nordics
SAP Concur announced first mover as CIP for the T&E cloud solution
Munich, January 29, 2018. SAP selected KPS as the first Customer Implementation Partner (CIP) authorized to sell and implement SAP Concur Solutions in the Nordics. The first mover and SAP strive for a seamless and efficient collaboration. Customers already using SAP benefit from a standardized integration best practice package reducing runtime and cost.
Dr. Michael Mirz Specialudgave for branchen »Handelsvirksomheder«
Den digitaliserede Customer Journey bliver til virkelighed
Aldrig har forhandlerne vidst så meget om Customer Journey - kundernes beslutningsvej - som i dag: Hvordan de forbereder deres købsbeslutning, hvilke mønstre de følger ved skift mellem on- og offline-kanaler, hvilke former for forsendelse og returnering de foretrækker, og hvilke rabatkuponer de oftest gør brug af. Alligevel har det aldrig været vanskeligere at skabe loyale kundekontakter end i dag. Men hvorfor er det sådan?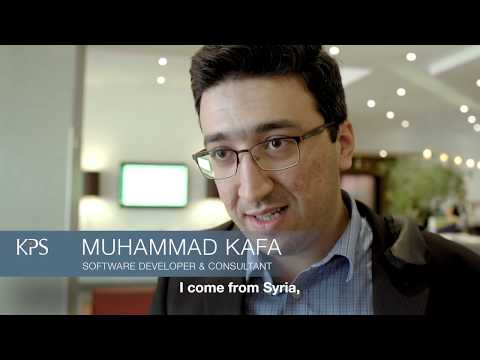 youtube.com/watch?v=D0rNGCsVUxA
Insiderinformation
Publication of insider information pursuant to Article 17 Market Abuse Regulation (MAR)
Wednesday, December 14, 2017
KPS AG: Acquisition of all shares in INFRONT Consulting & Management GmbH
07.12.2017
CHRIST med rekordstort antal bestillinger på black friday
Juveler CHRIST: Bestillingsrekord på black friday
München, 7. december 2017. Den tyske juveler- og urmagerkæde CHRIST oplevede på dette års black friday en ny rekord i antallet af bestillinger.  
SAP CLOUD
Sænk omkostningerne og øg overskuddet med strategisk indkøb.
Store muligheder med SAP Ariba - en cloud-baseret indkøbsplatform. Strømlin indkøbsprocesserne, minimer dine risici og optimer omkostningsstyringen med workflows, der effektivt understøtter samarbejdet med dine leverandører.
06.11.2017
Digitale økosystemer for et smart samarbejde
München, 06. November 2017 - innogy SE tilbyder diverse tjenester til livet i en smart city - alt lige fra internetopkoblede smarthome-løsninger, der for eksempel sender en sms i tilfælde af røgudvikling, til ladeaggregater til eldrevne køretøjer.